We offer a variety of materials, formats, and even hardware to borrow at your convenience. Visit us in person and pick up a book, a movie, a magazine, a puzzle, a backpack kit, a chromebook to use, and more!
Virtually, you can find printed materials, audiobooks, e-books, magazines, movies, and other items through our catalog. If you want something not found in our catalog, Inter-Library Loan allows us to locate and lend materials from other libraries througout the state of New Hampshire. Click here to request something through Inter-Library Loan today.
If you have any questions about our collections, or availability of resources, give us a call at (603) 654-2581 or email: wiltonlibrarynh@gmail.com.
You can access the following databases using our card catalog. They are located in the column titled " Electronic Resources" on the left side of the catalog page. Click on any logo to go directly to our catalog.
Improve your grades, your writing, your test scores, career, and more with live online tutoring from Brainfuse. Log in with your library card to get started.
Access thousands of historical records, photos, documents and more right from home with Ancestry.com Library Edition.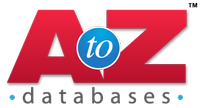 AtoZdatabases is ideal for business and fundraising research. Find mailing lists, business information, sales leads, job openings and more.
Use NoveList Plus to search for your next great book.